NEW PRODUCT! ALU-GARD™ 2.0 Security Doors – the economical alternative to INVISI-GARD™
VIEW ALU-GARD
Security Doors and Screens
Our large range of Security Doors and Security Screens gives Perth home owners the choice that suits their budget and style of home.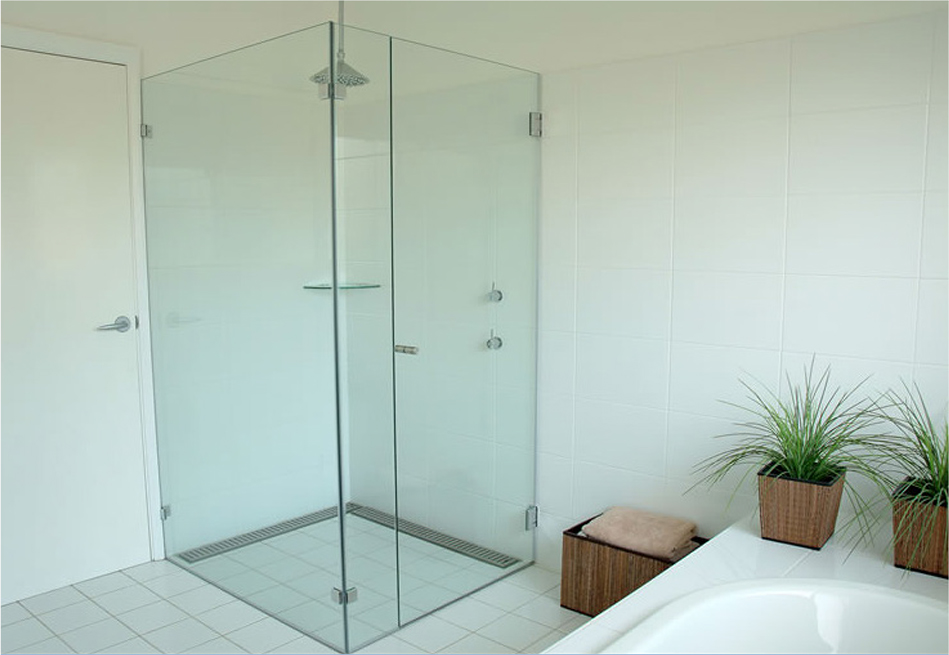 Shower Screens
Semi-Frameless to Sliding Shower Screens, we manufacture and install Shower Screens for every situation, look and budget.
Wardrobes
Wardrobes with Sliding Glass, Mirror or Panel Doors – Ideal for bedrooms, linen cupboards and laundries.
Windows and Doors
Sliding Aluminium Windows and Doors, Awnings and Stacking Patio Doors, Timber and Aluminium Window and Door Conversions.
Mirrors and Splashbacks
We manufacture and install a full range of Framed and Unframed Mirrors and Toughened Glass Kitchen Splashbacks.
Protect your home with Invisi-Gard™
Invisi-Gard™ Stainless Steel Screens deliver an exceptional level of security, with unrestricted vision suitable for a wide range of applications.
Need help fast?

Armadale Glass provide Free Quotes and Quick Installation!
Armadale Glass is ready right now for your Security Doors, Security Screens, Shower Screens, Wardrobes, Windows and Doors, and Mirrors and Splashbacks. Armadale Glass makes it easy with Free Quotes, quick installation and the peace of-mind of dealing with a company with over 30 years experience. All our Security Doors, Security Screens and Shower Screens are Made to Measure – at great prices – no cheap imported DIY product.
Armadale Glass Security Doors use quality Whitco™ Point Locks.
Armadale Glass INVISI-GARD™ Stainless Steel Mesh Security Doors use top-of-the-range Marine Grade 316 Woven
Mesh from Australian company ALSPEC™.
Armadale Glass ALU-GARD™ Security Doors – An economical alternative to INVISI-GARD™.
Armadale Glass Shower Screens are manufactured with systems developed and supplied by Melbourne-based Australian Design Award-winning DIAS™.
Aluminium Windows and Doors from Carinya.
"Thanks for all your help, everyone has just been outstanding throughout this process."
"Really really happy on my shower screen – quality workmanship and professional approach. Can't thank you enough on such a great job."
"We would like to say a massive thank you to everyone involved for the exceptional customer service and workmanship given to our recent home renovations. All staff were prompt, efficient, respectful and professional, and the result of their work was impressive.  We also appreciate the effective and prompt communication from the admin staff.  We highly recommend Armadale Glass for home renovations to our family and friends. Our sincere thanks for making our shower screens, security screens and fly screens more visually appealing."
"I'd like to thank you for a fantastic installation of shower screen and front security door. My partner and I could not be there on the day of installation and relied on our neighbours to give you access. Therefore there was a degree of worry regarding the quality of work in our absence, given that we have had a number of works done to the property in our absence. Thank you so much for your professionalism, reliability and excellence. We are very satisfied customers and will certainly be referring our friends to you. Kindest regards and brightest blessings"
"The screens look fantastic. Thank you very much."
"Thank you very much to you and all you crew for the installation of the Alfresco Patio doors. I have to agree that I made a right and good choice by choosing Armadale Glass. I have to agree that it was challenging due to the existing security doors in place and how your team had to manoeuvre around it. The quality of work is commendable, It's beautifully done and absolutely detailed to the last bit. I am absolutely gob­smacked at the finish and quality of work done."
"Advised owner job completed… I'm sure he'll be pleased that it got done early. Thanks for the effort and professionalism in achieving the tight deadline."
Roy Morris.
Roy Morris, Brewer Constructions
"Thanks for coming to quote on Saturday and for sending the extra quote so quickly."
"I really appreciate you developing a great solution to fit my needs."
"I just wanted to say a huge thankyou to you and the installers for a great job. Both installers were very efficient, tidy and professional."